Almost two months, my first real travel that went over two weeks. I saw a lot, experienced a lot and travelled a lot. This is a recap of the highlights for me, some stats and what stayed in my memory. The intention behind this post is to provide some insights, but also document it for myself.
Let's talk about money.
This is, at least for me, always the most interesting part about a journey. Because everyone wants to travel, and the more places you can go with the resources you have, the better. The most two constraints are time and money. While you mostly can't do much about time, money is a more controllable resource.
Planning for the worst, hoping for the best
The idea was pretty simple, all the train journey were mostly included. Avoiding seat reservations, which costs extra, wherever possible.
Accommodation
A place for the night should not cost more than 50 bucks. In that budget, I could either pick a cheap apartment, an Airbnb room or a bunk bed in a hostel. Comfort always costs money, so I tried to keep it as low as possible. Overall, at most places I have been way below the budget, with 13 euros a night as lowest. The most expensive accommodation was on Åland, where I paid almost 90 euros per night.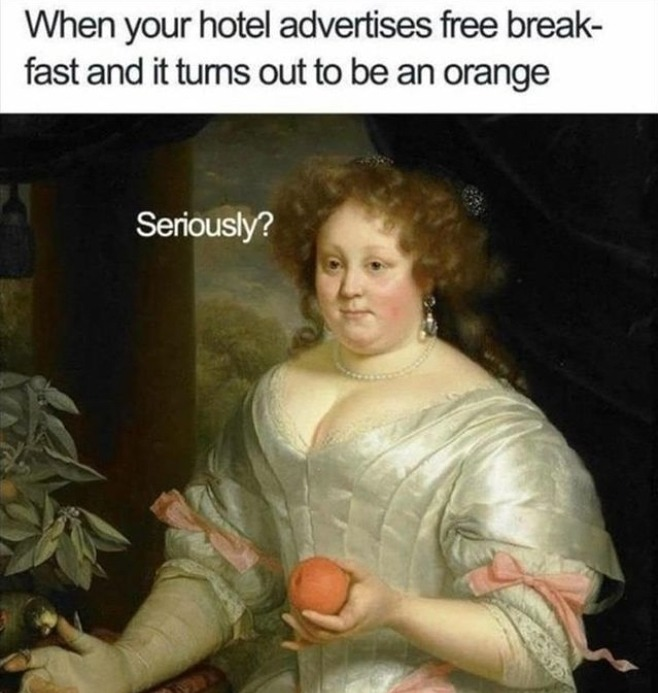 As you might think now, hey, but you also used Couchsurfing! That's basically free accommodation. Always planned that I wouldn't be able to find a host for the nights. Which, unfortunately, was also the case for many stays. In some cases, I simply found no one, or there was no one available. Moreover, when I could not really spend some time with my host, I skipped it right away. Of course, that means extra cost. Put into perspective, it serves a higher goal, keeping the Couchsurfing community in honor.
Food, Attractions etc.
I am not a museum person at all, also the trip has once again proved that to me. Which was quite convenient, since going there costs money every time, depending on the location a lot. For food, post cards etc. also set a limit of fifty bucks. While this budget was more flexible, so most of the time, spending less on a place to stay meant having more for the day. So, it was basically flexible.
Most attractions were free, or pretty cheap. That was not coincidence, but wisely planned. Getting a nice view usually costs money, but for most of the places you can also go somewhere free. With restaurants, I always pre-checked Google Maps to avoid tourist traps. Occasionally, that leads to an award wait in front of the restaurant, but it saved me from a dozen of them.
Souvenirs were just for couchsurfing hosts, also to keep my backpack lightweight. Instead of buying things like drinks or snacks etc. at a convenient location, always got where the locals get groceries. While that meant a few extra kilometers, it was well worth the time. My most expensive meal was actually in, you might have guessed it, Zürich. Almost €68 for a relatively small meal and some IPA beer.
Seat reservations
Some trains and routes require train reservations, and there is no way around it. Instead of booking always via Interrail, directly checked the websites of the train providers. Usually, it was a lot cheaper to book there. For some vendors, it was also possible to book online, even though they don't offer it, thanks to travel-b.europe.com. These were all calculated into my total budget, to avoid some unexpected extra charges.
Ferries & Buses
Thanks to the French strikes, had to take some buses where they were not planned. And for the same connection, FlixBus is not always the cheapest option, or not when you book it directly. The best bet was checking via omio first, sometimes other vendors had better prices, or you could book over omio and get cheaper prices. Also helping to save a few bucks. My cheapest bus ticket was 8 euros, while the most expensive one was almost 60. Taking a night bus to wake up with some good sleep at night is an illusion, so instead sacrifice a travel day and have more from your day.
Booking the ferries via directferries.com turned out to be my biggest mistake. Since you don't get a discount there, but depending on the connection and vendor, you get between 30-70% off. Furthermore, most of the tickets were already a lot cheaper due to service fees. So if you plan to go somewhere with Interrail and need to take a ferry, book directly and use the discount. When you book, always check the cabin size, typically, more beds means it will be cheaper for some reason. Sleeping on a ferry is usually also a lot cheaper than booking accommodation. So, it was possible to save a few bucks and be able to sleep on the way.
Overall
Overall, I spent €5509.89 for the entire trip. Including my backpack, things I lost like my powerbank, groceries, seat reservations, accommodation and so on. This is an average of roughly €96 per day. A bit less than what I planned without having to be extra cautious.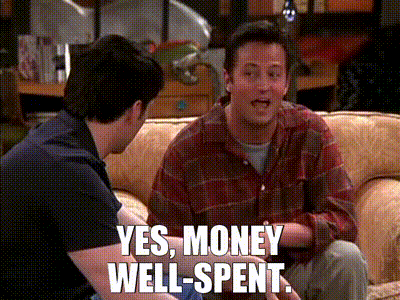 Stats & Rankings for the world
Obviously, this is the perfect place to share some stats.
Travelling between countries & cities
I took 88 long-distance and regional trains, a total of 7214 km. Drove 1986 km on travel buses, and 840 km on 5 ferries.
Getting around in cities
I travelled 158 km on 58 trams, 80 buses, and 35 metros in public transport. When there was no connection, I spent 4 hours on bikes and eScooters driving, 30 km. Walked over 630 km, spending 148 hours on the go by foot.
Overall, public transport was surprisingly good in all cities, with just a few rare exceptions. The few taxis I took made up 28 km, resulting in 80 minutes in a taxi cabin.
In Åland, I drove roughly 5 hours, 213 km by car to commute between the islands.
Fun fact: The data here is all exported from Google Maps timeline, processed with a tiny hacky python script. Fact checked against the more general metrics in the Maps app
Top 5 countries over all
Estonia
Sweden
Latvia
Belgium
Poland
A bit surprising for me, except for Sweden I would not have thought that these could be my favorite countries after all. All have very friendly people, a nice landscape, good infrastructure and good beer in common.
Top 5 countries for the best train experience
Sweden
Austria
England
Germany
Switzerland
Unexpected for me, Germany was one of the best countries for me. Although there are plenty of delays, interruptions etc. the trains are still reliable, comfortable, and you are well-informed along the way.
Sweden and Austria have the lead here because they were not only almost always on time, well-equipped, but because there was something for everyone. From dog compartments over family areas to little playground for kids.
Top 5 countries for beer
Belgium
England
Czech Republic
Norway
Switzerland
I tried local beer in any country, while I would not speak about beer from the French one. The only real surprise for me was the english beer.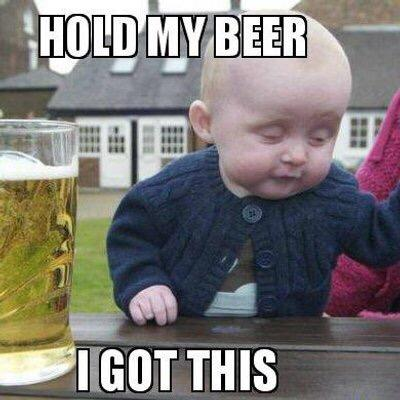 Cannot understand why people hate about it because it was really excellent. Belgium has the unchallenged lead, since it had the most diverse and intensive beers available.
Top 10 cities
This one was really hard for me, also picking favorites, but I will try. Also increased it to 10, since 5 is simply not enough.
Stockholm, Sweden
Bergen, Norway
Bruges, Belgium
Liverpool, England
Kaunas, Lithuania
London, England
Riga, Latvia
Tallinn, Estonia
Vienna, Austria
Warsaw, Poland / Budapest, Hungary
Place 10 is shared between Warsaw and Budapest for me, both had very similar characteristics and feeling, that made it very comparable for me.
From the cities I visited, overall liked it everywhere, except for Lyon, Paris (during the day) and Vilnius. Of course, there were cities that had more to offer for me than others, but it was a nice-balanced mix after all.
Learnings for me
I learned a lot, about myself, culture the European Union, met a lot of greet people and had a lot of fun on the way. Some of these I would love to share with you now.
European Union, more impactful than I thought
There are people out there, especially in the industry nations, that constantly question the effectiveness of the European Union for them (also including Germany). I never really had a clear picture or opinion about this before, and this is only based on gut feeling. No backing numbers etc. so take it with a grain of salt!
As a german, I have little feelable impact in my daily life being in the European Union. During the travel, it had been a nice experience being able to just cross borders casually. Many other countries seem to make great use of the money given by the EU. Building new rails, electronic buses etc. All very visible with the "partially sponsored by EU" sticker. You have vendors coming here, creating new jobs. All thanks to the economic possibility.
In Germany, I don't feel that much of this. Don't get me wrong, this is nothing that I see as a negative thing. It makes me proud that some money I also pay with my tax, is used for something great. Furthermore, for the especially smaller nations, that is a great thing to feel a bit more safe, not having to fear constantly that another nation will invade you.
When you think more about it, even though Germany, one of the "richer" states in the European Union, profits. Not only when travelling, but also by allowing easier trading and helping our neighbors out. Historically, Germany (and others) f*cked so many of them up, so I think giving something good back now is not the worst thing.
For me, the travel just confirms that the European Union is far from perfect, but a great thing. Really makes me proud to be part of it, embracing the feeling "we are one". And yes, there are shitty things and regulations that are getting enforced as well, but the good still outweighs that for me.
Deutsche Bahn is not too bad
Like most Germans, I comply with a lot about everything. Especially the DB. To be fair, yes, it has many delays. But also, giving the amount of rail traffic, international connections and sheer number of trains, it's still not too bad.
There is potential, but all in all, also compared to many other countries, it's still reliable enough. And maybe "already" 2050 we will have the "Deutschlandtakt" and fewer delays.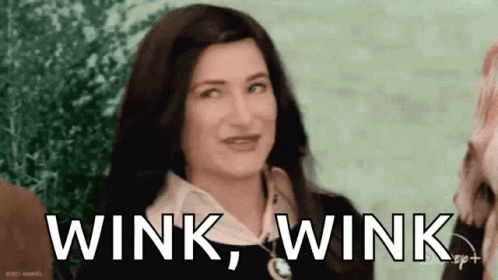 Dogs are great and I need one
Longer have been considering getting one, but now it's no longer a question of if and more of the when. That's it.
I need a rough plan, the rest can be spontaneous
For long, I was uncertain if I was a "plan everything" type of person or the "what happens is going to happen".  Apparently, I am a bit of both. With the rough itinerary set up, and rough planning for the route in advance was enough. The rest got planned a few days before. When things went wrong I didn't bother long, found an alternative and went along. Really, a smooth journey, and a great learning to be under a different kind of pressure.
Also realized how fast I adopted to the local people, resulting in many people taking me as a local. Until I needed to talk, where it became quite obvious. Some neat thing for me, also reflecting how easily I can adapt.
More of a techie than I believed
This was also a challenge for me to not program etc. for 2 months. It worked out with a small exception in Finland, but fixing a GitHub Action doesn't count (for me). Really missed that part, since technology, engineering and programming are a part of my DNA. I sometimes almost got weak, and really wished to be able to write a script etc. Interesting to discover this side of me, anyway.
Cars are still a bigger thing than I imagined
Especially in Åland, but also in the Baltic States, I really felt that public transport alone, just doesn't nail it. We will need some individual transportation, especially in the rural area. Something that I tend to forget, but being remembered hardly when I go back to Bavaria to visit my family & friends. Love the hybrid approach to leaving cars out of the cities with Park & Ride and similar offers. The sad truth is that also for travelling and really getting a deep dive for the countries, I will need a car for the next journeys. There is no real way around it.
Street Art is the better art.
Especially in contrast to the things you see in Galleries, museums and so on, street art is more dynamic. It has a soul and might be gone in just a glimpse of a moment. I really enjoy Street Art, if it is graffiti on the wall, creatively painted stuff or just making the city a bit more creative. Occasionally, it's just a small funny sticker on a boring wall that makes the beginning and starts a movement.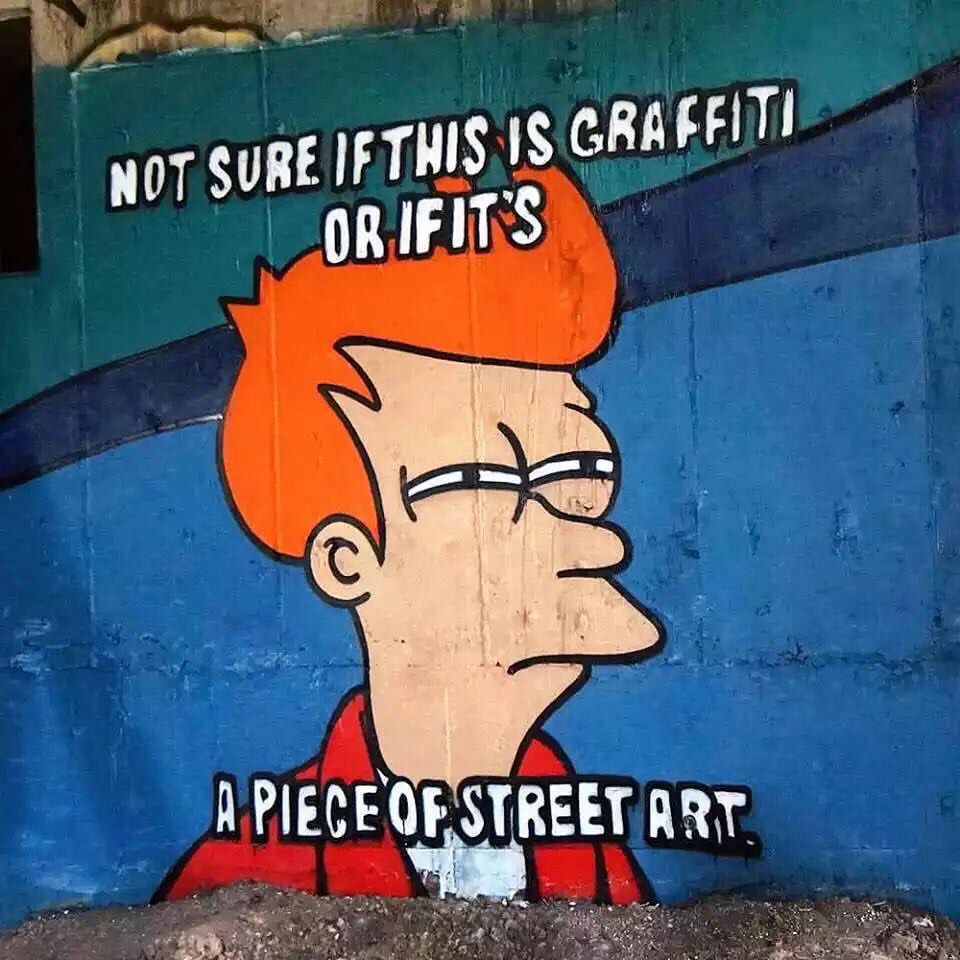 Can only recommend to watch out and enjoy the small things you see on the street, it's well worth it. The trip showed to me even more that the true soul of people can often be found in these pieces of art.
Eastern Europe is getting drive & lookin' great
It's simply wonderful to see that the old stereotypes are not true everywhere, and these countries evolve pretty fast. Some leftovers still feel a bit cold and dark, but in general, it's getting more colorful and is a delightful experience. I hope gentrification does not steal the character of the nice places, though.
I will avoid France & French at all cost
To be fair, joking about French people has always been in my daily life. But that was exactly that, jokes. Being there and feeling the nationalism of many people really confirmed all the bad things I heard. While I still definitely try to see everyone as the same, the French language and culture is not for me.
I never experienced such straight up, rude and nationalist behavior. Hopefully, this will also have been the last time.
The language itself is just a nightmare for me, especially hearing it that often, it sounds like a total mess to me. Not exactly sure, what people like about it, but for me, it just feels weird.
At 29, you are still a "young person", what happens at 30?
This question still sticks in my mind after staying in Torhout and talking about it with my host. Claiming, he will always say he is 29, since that is the last age where you are seen as a young person. Where it doesn't matter when you are childish sometimes or not, fulfill all standards of society.
And this is true, but why is that? A bit thought-provoking question, that we should all ask ourselves. And why do we expect people to be or have something at a specific age?
How is it travelling alone?
Thanks to Gabriel for mentioning this. As I sent him this post, he said, "that's going to be interesting, add it!". I agree, so there you go.
Most of my trip was travelling alone, sometimes a bit lonely. While that might sound sad at first, it was much better than expected. Foremost, obviously you don't need to watch out for others. You can basically do what you want at that moment. When that small street at the side is fascinating now, you can just walk there. It also embraced talking to strangers because who else would you talk to? I think most conversations and people I met would not have talked to if I was with someone. That's natural for me, as I don't want the other person to feel let out.
The long train, bus, and ferry journeys also gave me time. Time when I am sometimes could not do anything else, either because there was nothing, or because there was no internet connection. I focused on myself, thought about things I never have. Usually, I spend most of my spare time thinking about technical stuff. The next cool side projects, or maybe I find a lost place along the way. On the sea or on the highway when it's dark outside, there is not such a thing. Just you.
So being without tech influence for so long, my thinking has also changed. It helped me focus on what I want to be, what to change in my life and who I actually am. It's actually the first time I ever did this in my entire life. And yes, it can be scary sometimes, trapped with your thoughts.
What sounds terrifying at first, was actually one of the best experiences ever. Focusing on myself, feeling confident to talk to strangers, who were also travelling alone. A new little world.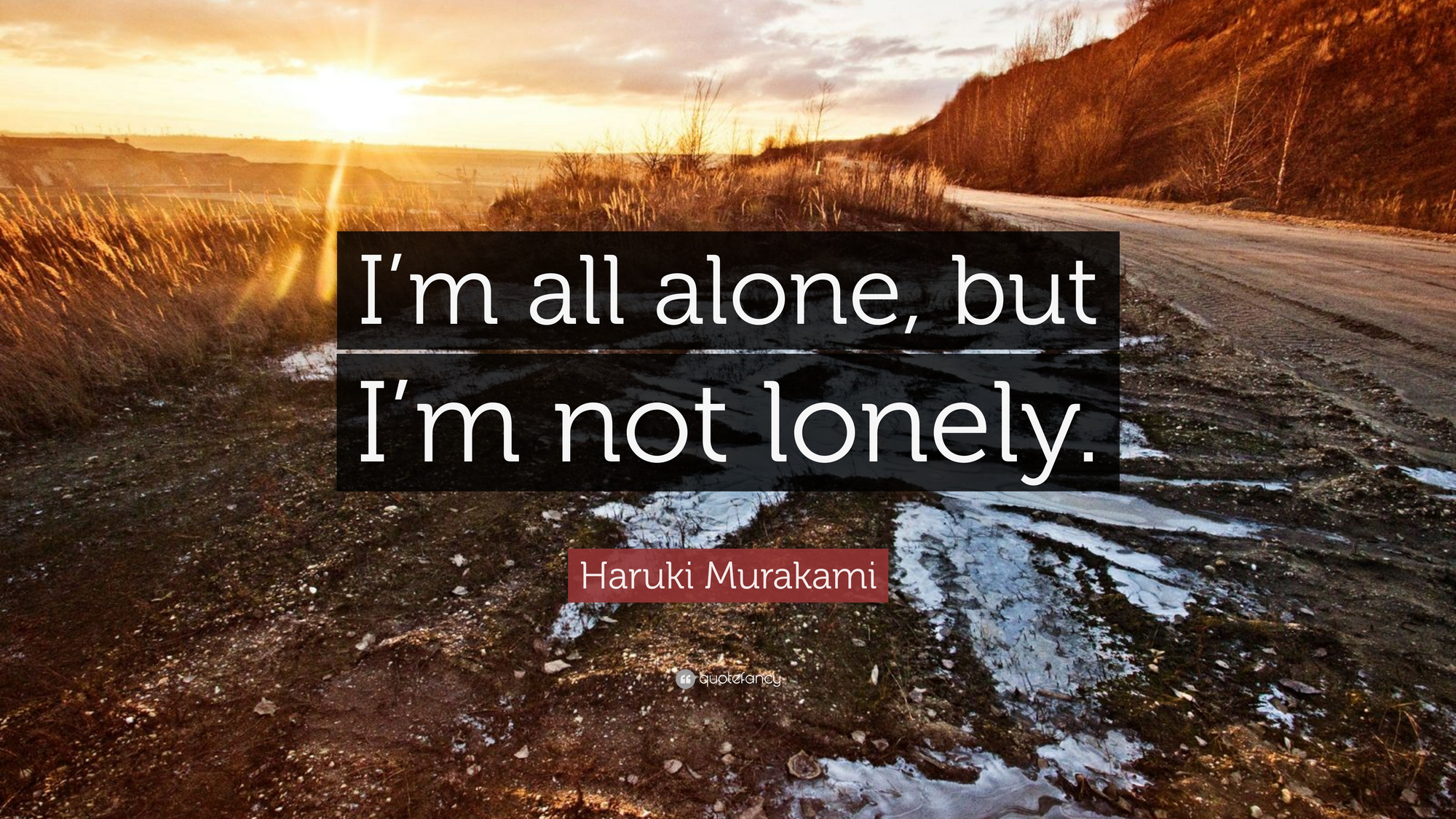 You might say now, hey wait a second! You had couchsurfing parts, Gabriel joined in the UK, Gyoezoe was there in Hungary. And that's well true, and the mix was insightful, also having the direct comparison.
While I enjoyed also having someone that is simply there along the way, I would go alone whenever possible over being with someone on the journey. You simply experience everything more intense, its just you and the journey. No chit-chat, no distractions or things holding you back, except yourself.
Would I do it again?
Yes, and I would not do much different. The time of the year, was perfect for me, while the order was not. I would go to the Scandinavian countries and north at the end when there is what I consider spring. It was not too bad though, but it could have been a bit better.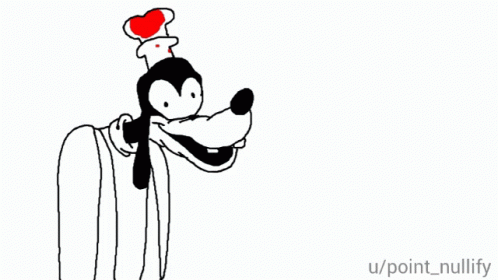 Initially was a bit concerned that I didn't plan too much time at the places, but eventually, it turned out really nicely.
Weeks and places
Since the blog posts mainly just have the week and date in it, also short wrap up of places, so it's easier to reread or search for something specific. Since I know myself, will actually use this as well.
| Date Range | Travel Week | Places |
| --- | --- | --- |
| 01.03 - 07.03 | Week 1 | Brussels, Bruges, Luxembourg, Basel, Zürich |
| 08.03 - 12.03 | Week 2 | Zürich, Lyon, Paris |
| 13.03 - 17.03 | Week 3 | London, Liverpool, Dublin, Belfast |
| 18.03 - 23.03 | Week 4 | London, Antwerp, Doel, Rotterdam, Delft, Amsterdam, Haarlem |
| 24.03 - 28.03 | Week 5 | Amsterdam, Copenhagen, Gothenburg, Oslo |
| 29.03 - 02.04 | Week 6 | Bergen, Oslo, Stockholm |
| 03.04 - 07.04 | Week 7 | Âland Islands, Helsinki, Tallinn, |
| 08.04 - 12.04 | Week 8 | Tallinn, Riga, Kaunas, Bialystok |
| 13.04 - 17.04 | Week 9 | Bialystok, Warsaw, Kraków, Vienna, Bratislava |
| 18.04 - 22.04 | Week 10 | Budapest, Zagreb, Rijeka |
| 23.04 - 27.04 | Week 11 | Ljubljana, Graz, Prague |
| 28.04 - 30.04 | Week 12 | Prague, Dresden |
In a nutshell
I have been to 23 countries in Europe, learned a lot, travelled a lot. Took many trains, buses, ferries used public transport in each country. Trying to learn as much and dive as much into the culture as possible. Almost two months of non-stop travel, sightseeing, new beers, dishes, and people.
I would definitely do it again and will have to go to many countries, next time by car or similar. The biggest surprise was for me the eastern block, especially the Baltic States. I loved it there. Scandinavia was unsurprisingly one of my favorites, too.
Everyone considering doing something similar with Interrail, can only encourage you to do so, and maybe some tips from my write-ups help you out.
Post Cards?!
Since you made it that far, enjoy the collection of post cards. As you might notice, there are by far not as much post cards as in cities I have been. That's because I only got one from the cities I liked and where I found one that I, personally, liked. So stop by a bit, enjoy! And what's your favorite?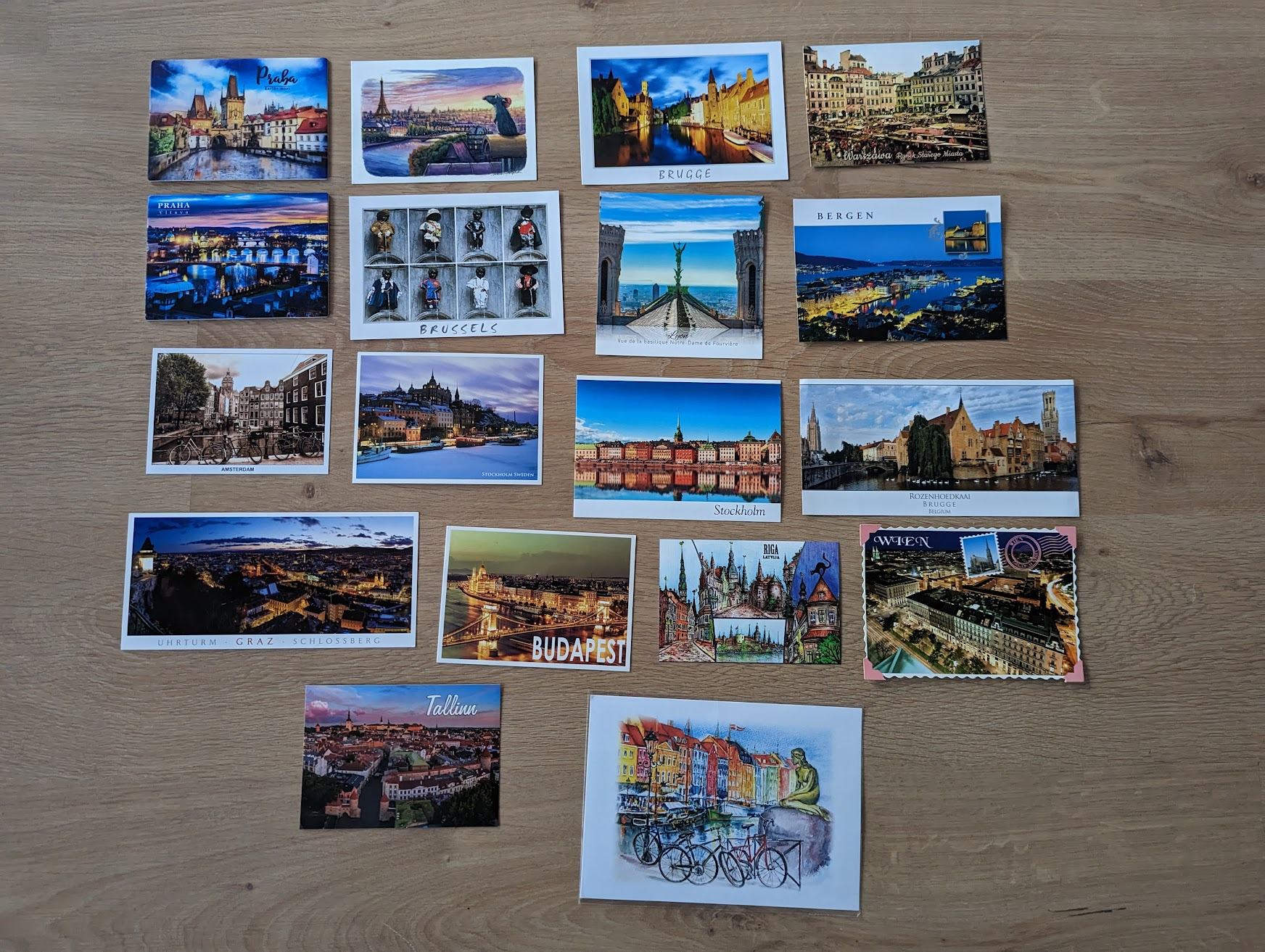 That's it.
If you have any questions, corrections, remarks or want to share your opinion, feel free to do so over social media, in the comments, via mail etc. I would be very pleased about feedback on the diary entries and this post here as well.
Really had fun writing this and reliving all the little and big moments also rereading my diary entries.
💡
Looking for other posts around the trip? - Check out the tag
EU-Trip 2023